At The Dylan, we try to tickle all senses of our guests. By taste, by serving the highest quality food products and creative cocktails pairings. By scent, by welcoming our guests with our own ''The Dylan Scent''. By touch, through using a great diversity of materials in our interior design. And one we should not underestimate, by sound…
Music is of great influence of your state of mind, and a multi-sensory experience should include music that resonates, very much like a symphony. It's in this symphony where we find the striking parallels between The Dylan as a luxury boutique hotel, and the music of the Australian artist Ry X.
Ry X' music, with its gentle melodies and ethereal vocals, echoes the very essence of The Dylan – a place of quiet luxury, whispering tales of history while embracing modernity. Just as Ry X's songs blend indie-folk and ambient electronica with a sprinkle of pop, at The Dylan we weaves the period charm of the building, appreciating the authentic Dutch architecture from the 18th century, together with modern day interior design, creating an atmosphere that's both inviting and comforting. Ry X's minimalist yet richly textured sound mirrors The Dylan's understated luxury.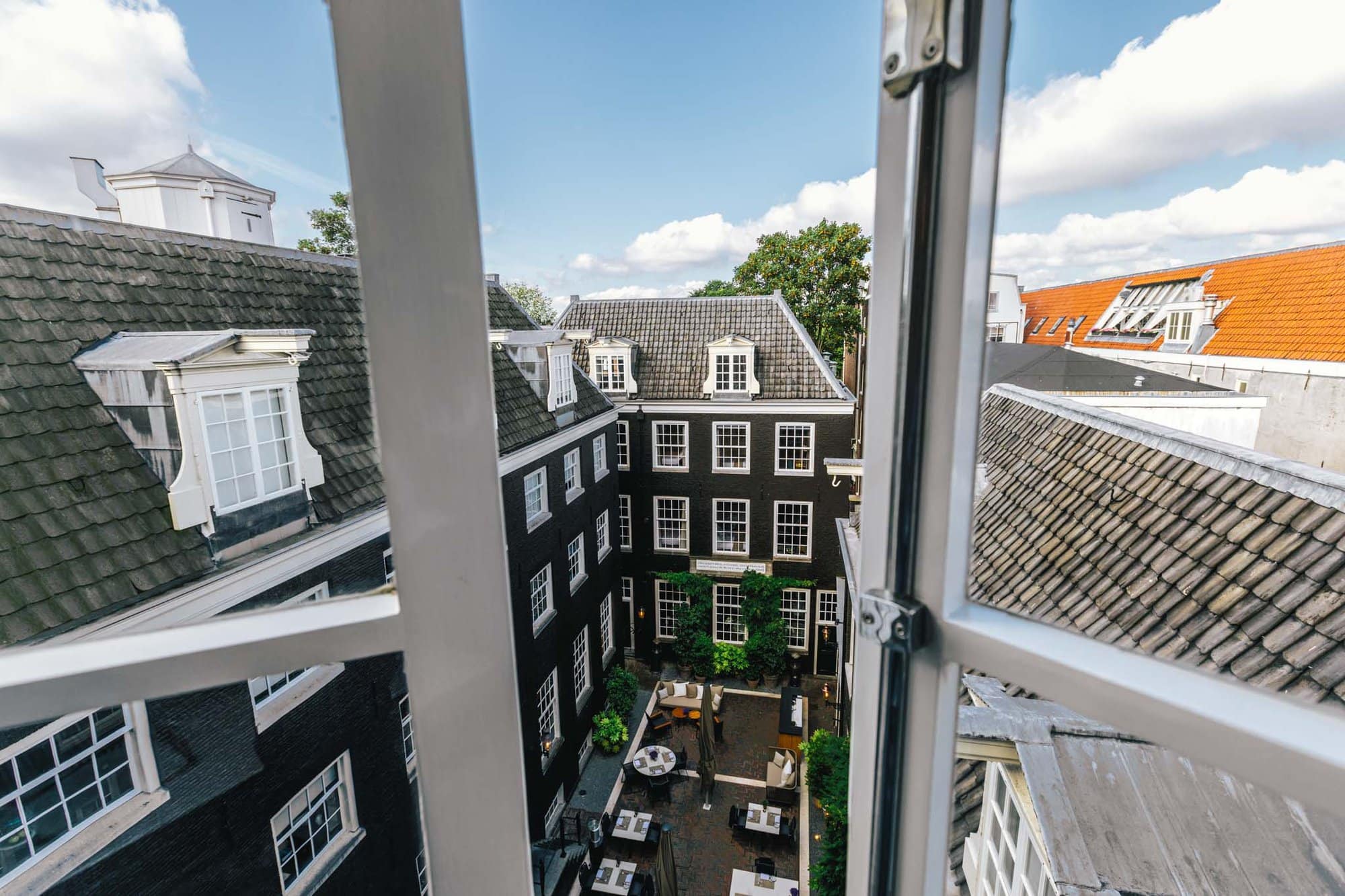 Each note of his music, resonates with the same attention to detail and the passion for quality that is evident in every facet of The Dylan. The depth found in Ry X's music resonates with the intimate and personal experiences offered at The Dylan. Each song from Ry X, like each stay at The Dylan, tells a unique story, tugging at the strings of nostalgia while creating new memories.